VERSATILE AND FUN SKIS A GREAT CHOICE IN AND OUT OF BOUNDS
This freeride focused ski has a longer early rise and a longer turn radius than the ROAMr 100 and is perfect for that skier spending 70% of their time in the backcountry and 30% at the resort. Updated with magnetic contact points speed up bootpack transitions
and eliminate the need for a strap when shouldering.
Note: At G3 we have some of the highest production standards. Occasionally we receive a product with a small cosmetic blemish that doesn't impact performance such as a small scratch or discoloration. It's typically something that you wouldn't even notice after a few days of wear and tear. This is reflected in the reduced price. Please note we cannot catalogue each issue with each product. Also we will offer a full warranty around the product's performance but will not do returns/exchanges pertaining to the cosmetic blemish. 
Low profile early rise tip
Camber underfoot
Shortened low profile 'Stealth Tail'
Premium co-extruded nylon topsheet
PolyUrethane sidewall - durability & dampness
Poplar Paulownia wood core
2 layers of Titanal aluminum
Stealth Razor Edge profile
Full thickness alloy steel edges - corrosion resistant
Full thickness base - durable, long-lasting & fast
Tech Specs
Lengths:

171cm
178cm
185cm
192cm

Weight (kg):

1.86kg
1.94kg
2.03kg
2.12kg

Weight (lb):

4lb 2oz
4lb 5oz
4lb 8oz
4lb 11oz

Radius:

21.8m
23.6m
25.4m
27.4m

Tip/Waist/Tail Width:

139/108/124mm
Minimal Camber With Early Rise

The low profile early rise tip, just the right amount of camber underfoot, and flat rise tail give these skis a long effective edge and a smearable, smooth turn. This versatile, all-mountain performer floats like a longer ski and retains the fun of a shorter ski.
ROAMr Construction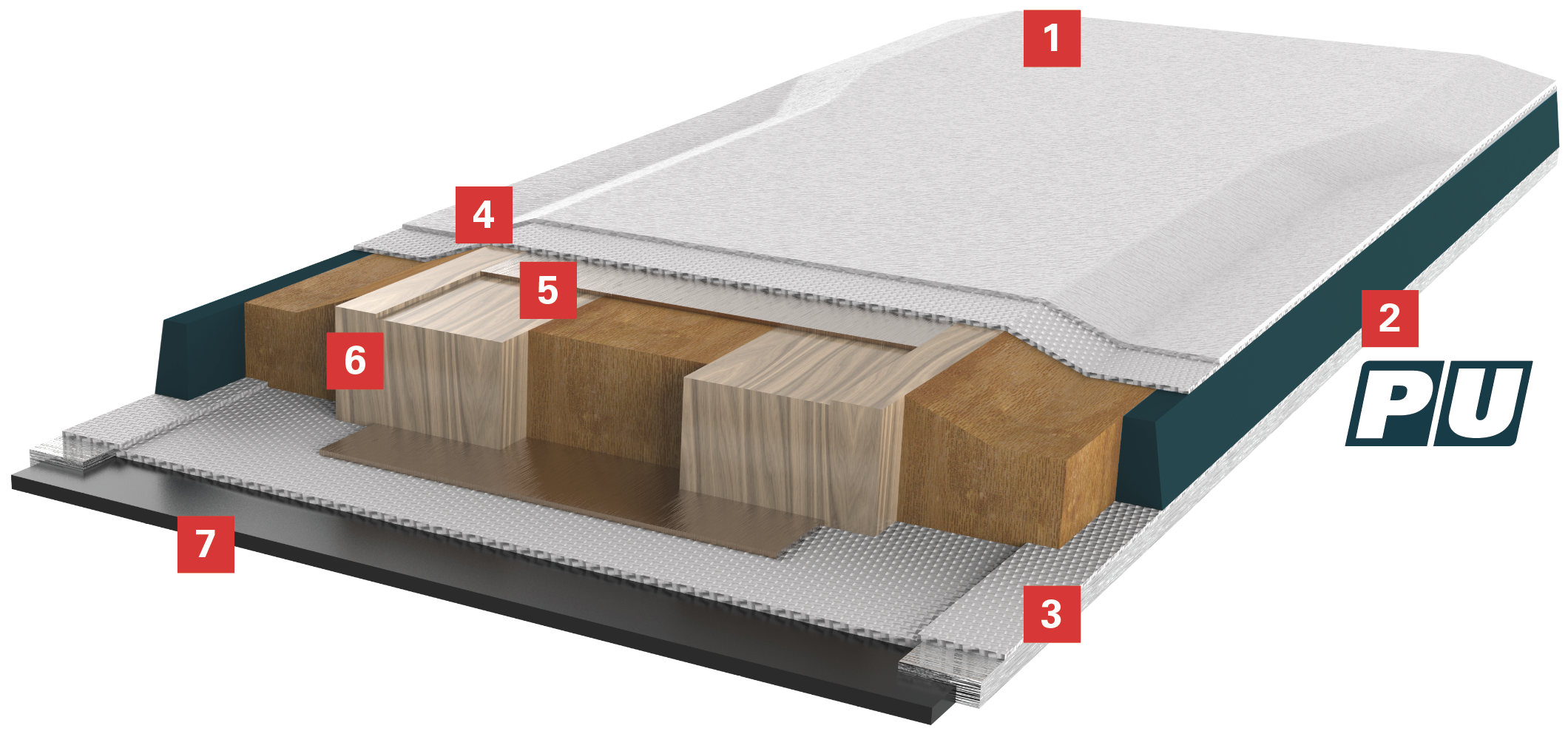 1. Textured co-extruded nylon topsheet - durable & sheds snow/ice
2. PolyUrethane sidewall - durability & dampness
3. Full thickness hardened steel edges - corrosion & dent resistant
4. Triaxial glass - torsion, flex & value
5. 7000 series Titanal aluminum sheets - dampness & power
6. 3D shaped Poplar Paulownia wood core - light & high performance
7. Full thickness base - durable, long-lasting & fast
ROAMr 108 Factory Seconds Kit
I order this kit back in January...the ROAMr 108 Factory Seconds Kit, and could not be more happy with it.
What a great value setup!
I've used these at least twice a week in winter spring 23' as my "main go-to setup" since January with several long on resort days and long days in the back-country as well.
Shipping was fast and I could not tell at all upon inspection what the factory second issue was with any of these parts.
highly recommended.
Central Oregon Skier...