MAXIMUM GRIP AND TRACTION
Maximum grip and traction ideal for steep ascents and icy skin tracks. High-traction nylon plush material for durability and versatility.
The stiff material of the ALPINIST+ tip creates a rigid platform that keeps snow from creeping under the skin and extends the use of your adhesive.
New tip connector with extended TPU tip and self-aligning stainless-steel hands give a secure, lightweight connection and superior glide while trailbreaking. G3's low profile, elongated tail strap makes transitions fast and easy.
The refined camming clip stays positioned on the ski, reduces wear and allows for easy adjustments.  Removable rip strip reduces skin-to-skin adhesion, making it easier to pull apart skins. If your glue gets contaminated on an epic traverse, you can remove the strip for extra adhesion.




Bomber tail connector
Removable rip strip
Trim Tool included
Premium Plush: Proprietary lightweight, fast gliding, supple yet super durable nylon plush
Updated non-toxic adhesive lets you do more laps and cover more terrain
PFC-free waterproofing treatment that exceeds environmental standards
Skin Savers not included (newer versions do include Skin Savers)
Proudly designed, tested and manufactured in BC, Canada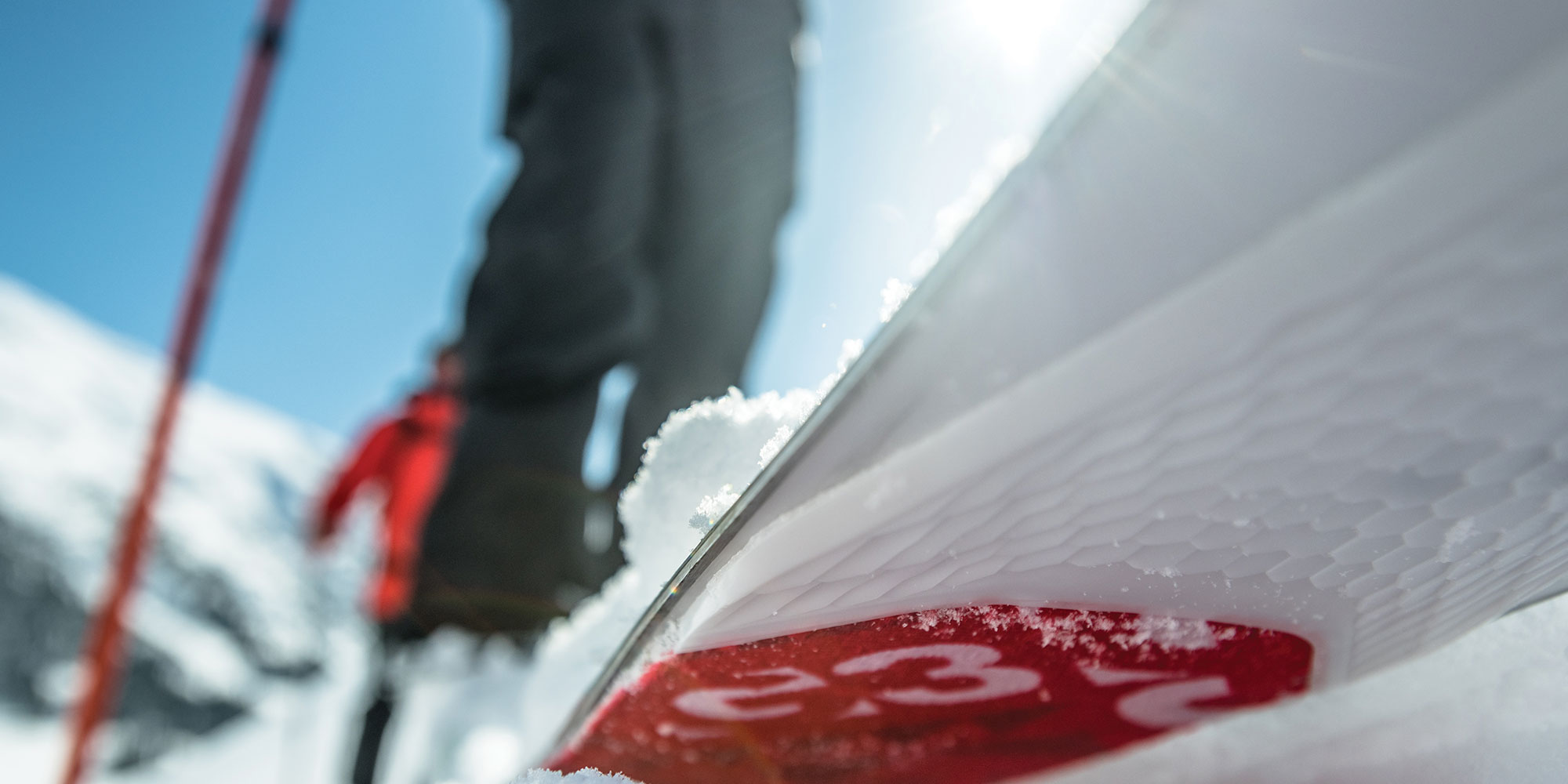 Tech Specs
| | | | | |
| --- | --- | --- | --- | --- |
| Lengths: | 150 - 166cm | 161 - 177cm | 172 - 188cm | 183 - 199cm |
| Size: | X Short | Short | Medium | Long |
| Weight (kg): | 257g - 325g | 275g - 352g | 297g - 374g | 312g - 405g |
| Weight (lb): | 9.1oz - 11.5oz | 9.7oz - 12.4oz | 10.5oz - 13.2oz | 11.0oz - 14.3oz |
| Width: | 100mm | 115mm | 130mm | 145mm |
Good grip

Nice product. Comes with skins savers, even if it says the opposite in the description. Great grip ! I don't care much for glide so good fit for me

Grip like a 4x4

As a novice, I wasn't sure what to expect. But, just like it says on the package, gear guides etc, amazing grip, as the product has been designed. I am blown away but how easy they are to use and how aggressively I can climb with them. Even on NZ north island frozen over hard pack. I am great full for all the great online support via g3 YouTube channels also. These monster truck skins do exactly as advertised. They grip so you can rip. Thanks again. These are changing and charging up my alpine experience.

The best gripping skins short of using crampons

The first point is that these skins are all about grip, that is what they are designed for (the clue is in the name). Grip is prioritized over all other aspects. If you want low weight, good glide, low pack size, look at other G3 skins. Due to a minor disability I have trouble exerting equal pressure with my left leg, so I need all the help I can get when skinning. I've previously used the G3 Aplinist's which are great skins, but there was always a point on a tour where I would struggle to maintain grip, and waste energy regaining it.

Switching to the High Traction and now Grip skins resulted in a much higher and consistent level of grip under difficult conditions or steep skin tracks. I've never had any issue with icing, snow getting under the skins or the glue issues, but I've never done a multi day tour, so my skins are always dried overnight. I should add that I typically skin for 500 to 800m vertical in each climb, and the climbs are typically up only. Under these circumstances, I'll take grip over glide every time.

Recommended if you want/need grip over everything else, if you don't look elsewhere in the G3 range. It's also worth mentioning that G3's tip and tail connectors are the best in the business.

Grip but no glide

I got a set of the high traction skins but they have not been working great so far. They are lacking glide which means that per step im missing the 5-10 cm of glide. Also on rolling terrain through trees, I needed very steep downhills to get some speed. Impossible to keep up with the rest of the group who can glide down better. So unless you are going to spend all your time on skins climbing icy steep terrain, these might not be the skins for you.

Liquid error: Could not find asset snippets/mbc-bundles.liquid