PLAYFUL FREERIDE PERFORMANCE AT THE LIGHTEST WEIGHT IN CLASS
The SLAYr is freeride skiing at its ideal balance of lightweight, playfulness, and downhill performance. Super easy and fun to ski regardless of skill level, this ski is equally at home on big lines in far-off locales as it is buttering through the local trees on a powder day.
Note: At G3 we have some of the highest production standards. Occasionally we receive a product with a small cosmetic blemish that doesn't impact performance such as a small scratch or discoloration. It's typically something that you wouldn't even notice after a few days of wear and tear. This is reflected in the reduced price. Please note we cannot catalogue each issue with each product. Also we will offer a full warranty around the product's performance but will not do returns/exchanges pertaining to the cosmetic blemish. 
Polyurethane Sidewalls
Full Carbon Fibre Construction
Magnetic Contact Points at Tip & Tail
Two Tip-to-Tail layers of Titanal Aluminum
Ultralight Custom Wood core
Tech Specs
Lengths:

178cm
185cm
190cm
195cm

Weight (kg):

1.61kg
1.69kg
1.73kg
1.79kg

Weight (lb):

3lb 9oz
3lb 12oz
3lb 13oz
3lb 15oz

Radius:

20.5m
22.7m
24.1m
25.5 m

Tip/Waist/Tail Width:

143/114/128mm
Flat Camber With Early Rise

The profile of the SLAYr is designed to be playful and easy to ski, yet stable at speed for big lines and aggressive skiing. Theearly rise in the tip and tail is drifty and fun while the flat to slightly positive camber underfoot retains power at high speeds.
SLAYr Construction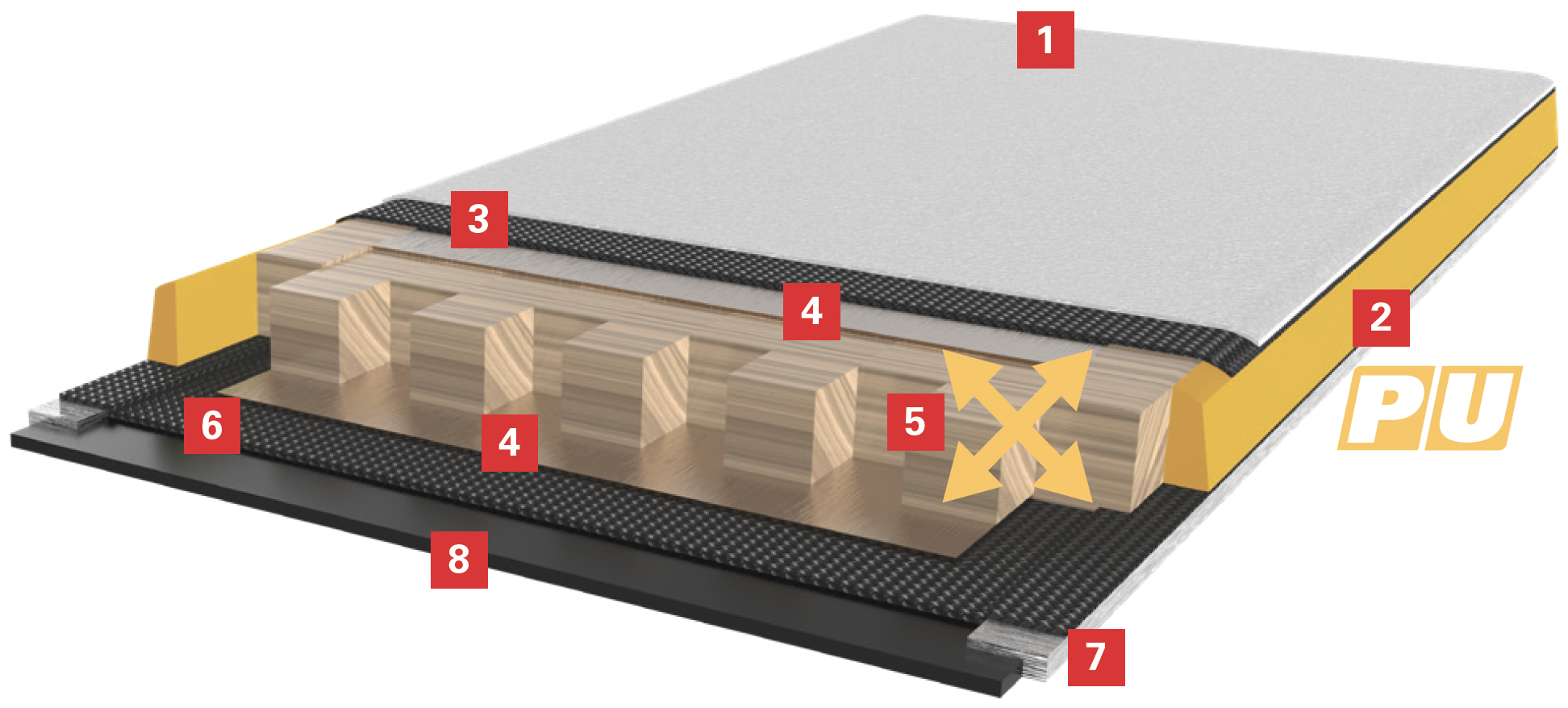 1. Textured co-extruded nylon topsheet - durable & sheds snow/ice
2. PolyUrethane sidewall - durability & dampness
3. 2 layers of carbon fibre, triaxial stitched - strong, light &torsionally stable
4. 7000 series Titanal aluminum sheets - dampness & power
5. Balsa wood core with 45 degree wood grain direction - unparalleled weight to performance
6. 2 layers of carbon fibre, triaxial stitched - strong, light &torsionally stable
7. Full thickness hardened steel edges - corrosion & dent resistant
8. Full thickness base - durable, long-lasting & fast