The AXLE isn't just a split version of an all- mountain snowboard. Its progressive shape makes it THE one-board quiver created by backcountry splitboarders for backcountry splitboarding. The AXLE design ensures the skin to the top is as smooth as the ride down.

Built to be playful in the turn while remaining stable in variable conditions. The longer early rise in the tip and tail allows for smearability while the slight camber underfoot maintains stability and inspires confidence at speed.
Details can make the biggest difference on a long tour, and we've thought of each and every one in the AXLE. Rounded edges on the inside of the tips of the board means you won't snag your pants or scratch the board's edges against one another.
Note: At G3 we have some of the highest production standards. Occasionally we receive a product with a small cosmetic blemish that doesn't impact performance. This type of blemish may be a small scratch or discoloration. It's typically something that you wouldn't even notice after a few days of wear and tear. This is reflected in the reduced price. Please note we cannot catalogue each issue with each product. Also we will offer a full warranty around the product's performance but will not do returns/exchanges pertaining to the cosmetic blemish.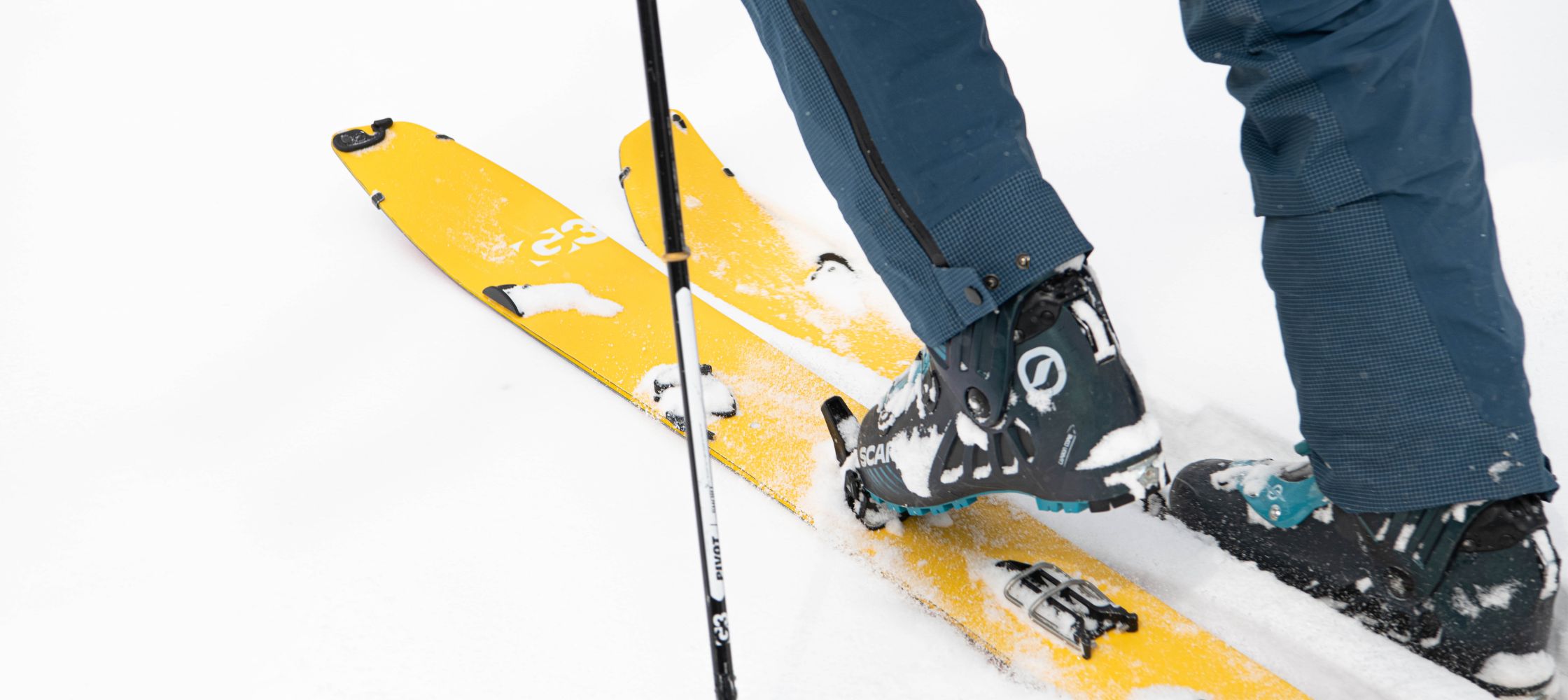 Mismatched Canada Logo
First off this is an awesome board. I use this both on the hill and in the backcountry. I'm really happy with it. The factory second blemish I can see on mine is that the Canada logo is mismatched slightly when you put the board together (it doesn't quite line up). I view that as a pretty minor thing. Thanks for making these available and not putting them in a landfill G3!
Awesome board small blemish
Great board! I love riding this. Was a bit curious about the whole factory seconds thing. My board has about 1sq in of inconsistent yellow from the rest of the board near the right edge. I notice it when it's sitting at home on the wall but have never really seen it when it's on/in the snow. Probably a good incentive Lol.
A+
Don't sleep on this split. It's lightweight and surprisingly damp under foot... secure and snappy to turn. Has held up well after 1.5 seasons. Won't be as playful as others esp. in low angle pow but it's a confident and predictable all-terrain ride. Be great to see higher end clips or bolt-less bridge for the price-point...
Thanks for your awesome review! And thanks for the feedback on the clips and bridge. We love to hear what our customers would want in future models.
Great board
This was my third splitboard, and my favorite so far. It's great to turn and has good float. I enjoy the size and shape, and the color is rad. If I had one small complaint, it's that the top sheet chips some from use around the edges. Otherwise, perfect board!