MADE WITH A BALANCE OF LOW WEIGHT WITH ULTRA-HIGH PERFORMANCE
This freeride-inspired ski balances weight and edge hold with a damp and powerful ride. The FINDr 102 is light but strong and is exceptionally fun to ski anything from soft snow to hardpack conditions.
The FINDr 102 is built with polyurethane sidewalls for best-in-class dampness and full carbon fibre construction.  Magnetic contact points speed up bootpack transitions and eliminate the need for a strap when shouldering. This is a modern ski built for precision in steep and technical terrain. You can expect uncompromised performance and versatility in all conditions.









Polyurethane Sidewalls
Magnetic Contact Points
Full Carbon Fibre Construction
Super Light Textured Nylon Topsheet
Lightweight Hardened Steel Edges
3D shaped Poplar Paulownia wood core - light, lively & high performance
Full Thickness Base
Titanal Aluminum Mounting Plate
Traditional Camber profile with Early Rise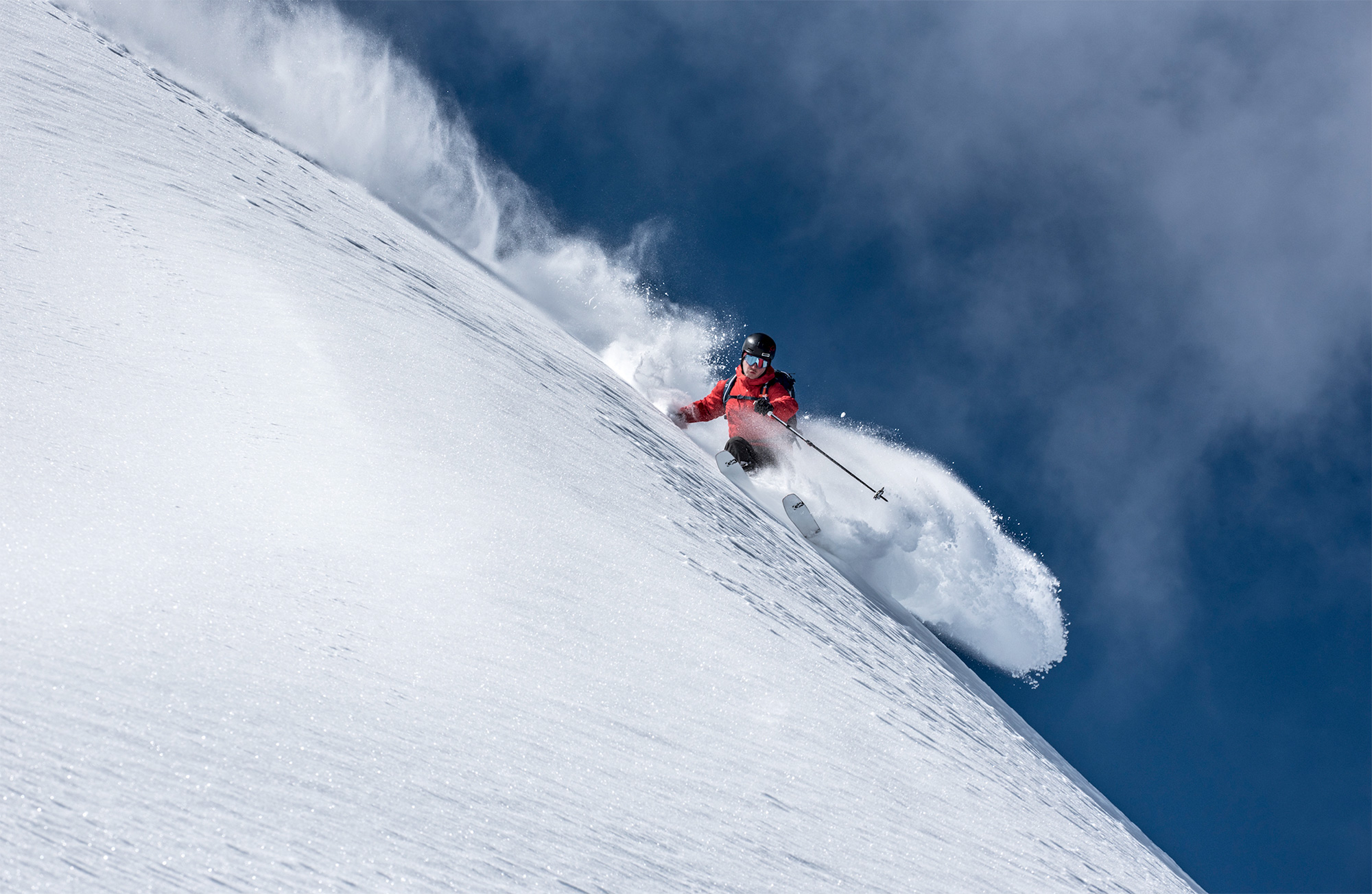 Tech Specs
Lengths:

174cm
179cm
184cm
189cm

Weight (kg):

1.47kg
1.52kg
1.59kg
1.63kg

Weight (lb):

3lb4oz
3lb6oz
3lb8oz
3lb9oz

Radius:

18.6m
20.0m
21.4m
22.6m
23.9m
25.2m

Tip/Waist/Tail Width:

133/102/120 mm
Traditional Camber with Early Rise - FINDr

Built to excel in ski mountaineering applications, hard and mixed snow conditions, and to give maximum edge control, the FINDr features a traditional camber profile. This true alpine touring ski includes an early-rise tip to give additional float in deep snow.
FINDr Construction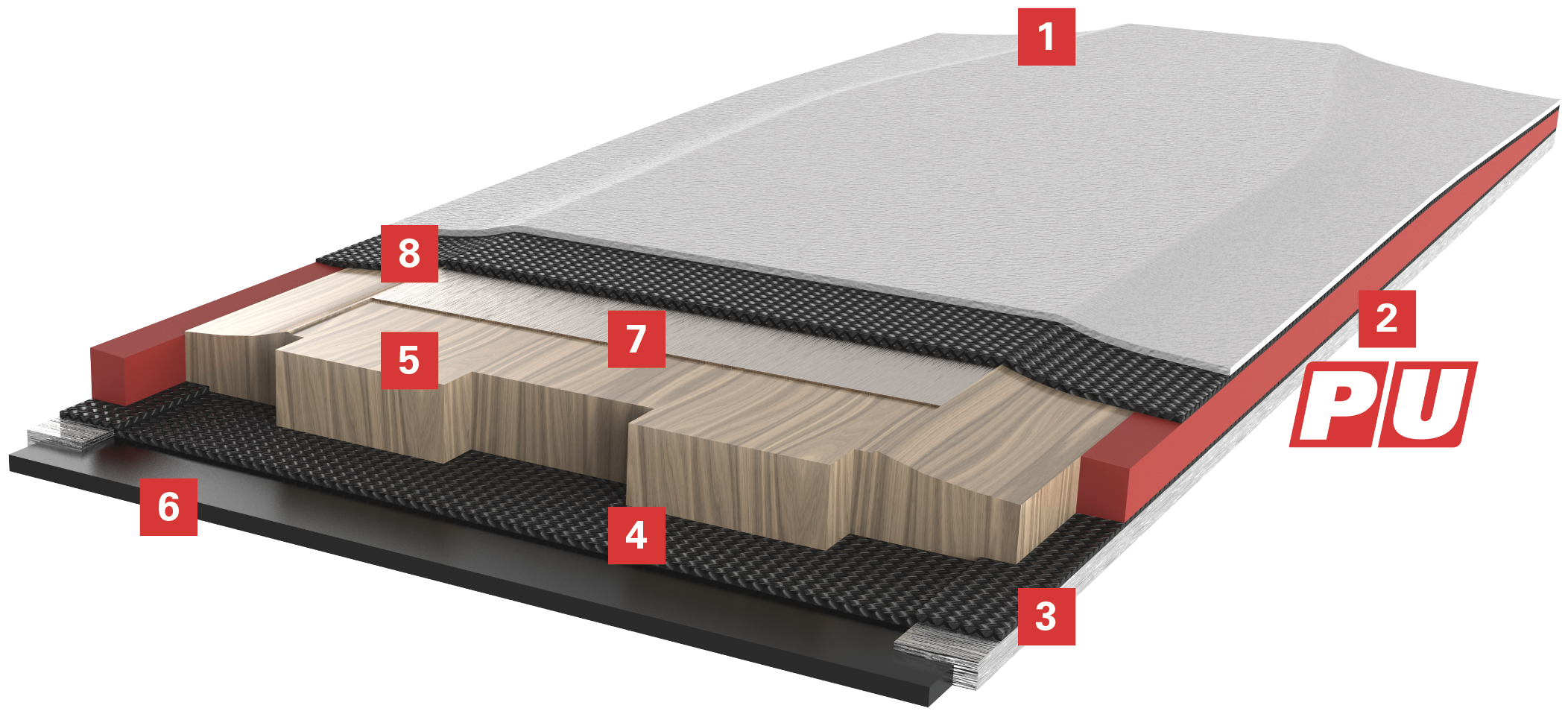 1. Super light textured nylon topsheet - durable & sheds snow/ice

2. PolyUrethane sidewall - durability & dampness

3. Lightweight hardened steel edges - corrosion & dent resistant

4. 2 layers of carbon fibre, triaxial stitched - strong, light & torsionally stable

5. 3D shaped poplar/paulownia wood core - light, lively & high performance

6. Full thickness base - durable, long-lasting & fast

7. Titanal aluminum mounting plate - mount integrity & dampness

8. 2 layers of carbon fibre, quadraxial stitched - strong, light & torsionally stable

1 ski quiver

So deliciously light! I'm 5'9", 170 lbs. I went with the 174cm for kick-turns, herring-boning, side-stepping, boot-packing and backcountry ballet made easy. I put 45 days of backcountry on them last season in allllllll the conditions and these skis continuously delivered. Admittedly a little squirrelly at first, but maybe that was just more of a learning curve? Despite having skied all my life and having previously rocked the Reverends and the Empires, I've never skied anything quite like this! As I get older, I need all the help I can get. These super light skis married to Ion 12's increases the time and enjoyment in the mountains in the absence of fatigue. 45 days in and the only sign of wear n tear is slight chipping of the decks on the inner sides of the tips where the skis inadvertently came in contact on descents. I applied some marine resin and problem solved. I do have reservation about the fragility/longevity of the ski given that it's full carbon, but so far, so incredibly stoked with them. It's a love story. ps. the magnetic edges, yeah, it's a thing and makes trannies so quick and dirty.

Thanks so much for your review Derek! Stoked that the FINDr 102 is treating you well!

Liquid error (layout/theme line 204): Could not find asset snippets/mbc-bundles.liquid