PLAYFUL FREERIDE PERFORMANCE AT THE LIGHTEST WEIGHT IN CLASS
The SLAYr is freeride skiing at its ideal balance of lightweight, playfulness, and downhill performance. Super easy and fun to ski regardless of skill level, this ski is equally at home on big lines in far-off locales as it is buttering through the local trees on a powder day.



Polyurethane Sidewalls
Full Carbon Fibre Construction
Magnetic Contact Points
Lightweight Hardened Steel Edges
Two Tip-to-Tail layers of Titanal Aluminum
Ultralight Custom 45° Wood Grain Core
Flat Camber Profile with Early Rise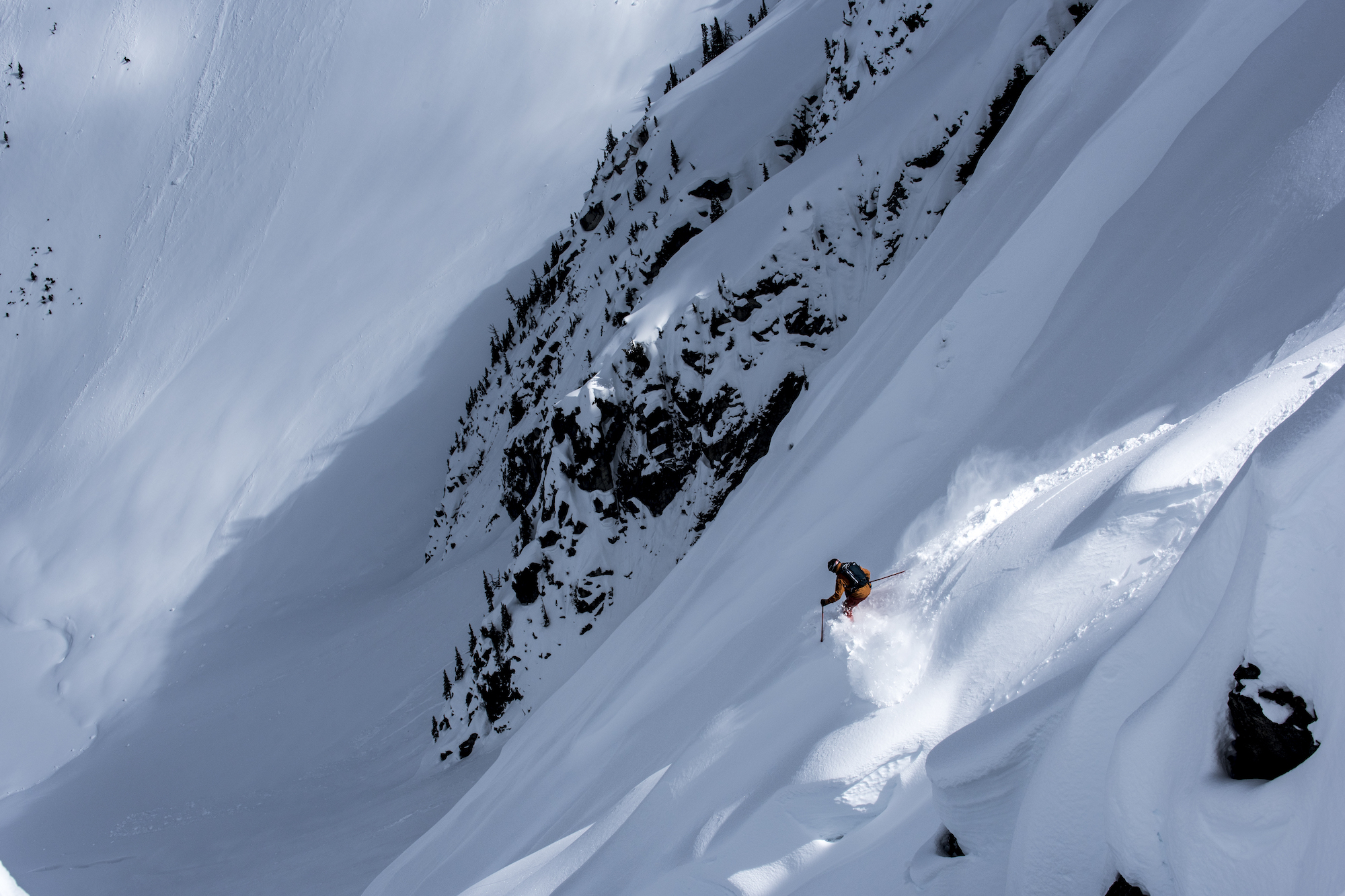 Tech Specs
Lengths:

178cm
185cm
190cm
195cm

Weight (kg):

1.61kg
1.69kg
1.73kg
1.79kg

Weight (lb):

3lb 9oz
3lb 12oz
3lb 13oz
3lb 15oz

Radius:

20.5m
22.7m
24.1m
25.5m

Tip/Waist/Tail Width:

143/114/128mm
Flat Camber With Early Rise

The profile of the SLAYr is designed to be playful and easy to ski, yet stable at speed for big lines and aggressive skiing. The early rise in the tip and tail is drifty and fun while the flat to slightly positive camber underfoot retains power at high speeds.
Carbon Hybrid Construction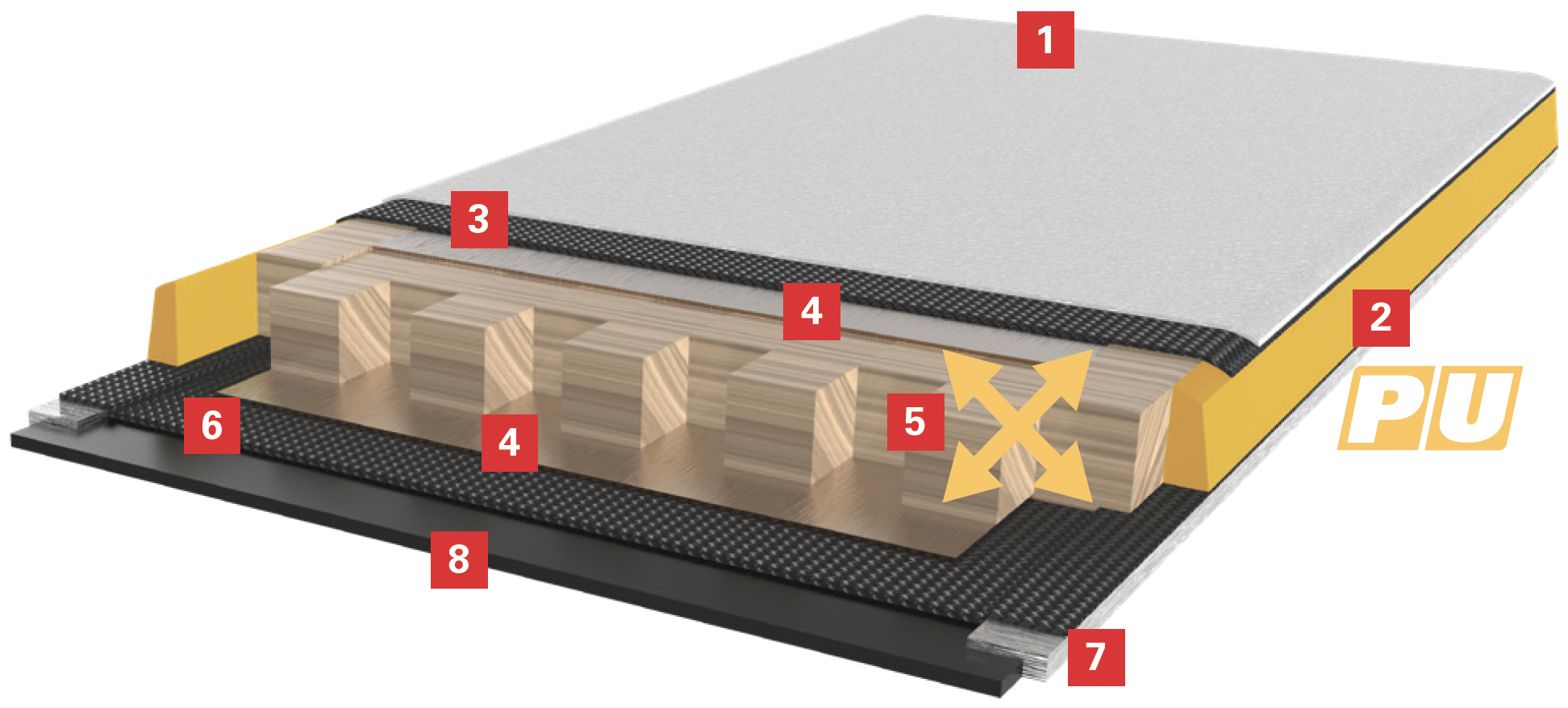 1. Textured co-extruded nylon topsheet - durable & sheds snow/ice
2. PolyUrethane sidewall - durability & dampness
3. 2 layers of carbon fibre, triaxial stitched - strong, light &torsionally stable
4. 7000 series Titanal aluminum sheets - dampness & power
5. Balsa wood core with 45 degree wood grain direction - unparalleled weight to performance
6. 2 layers of carbon fibre, triaxial stitched - strong, light &torsionally stable
7. Full thickness hardened steel edges - corrosion & dent resistant
8. Full thickness base - durable, long-lasting & fast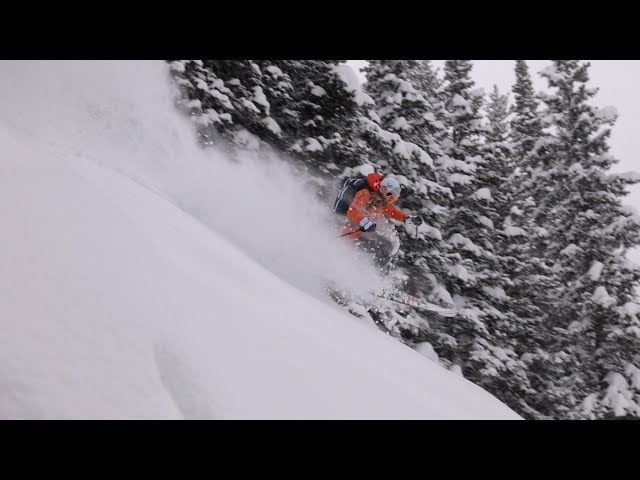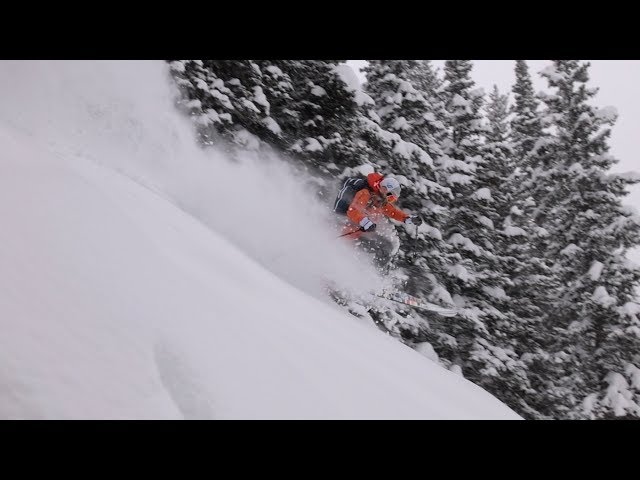 Such A fun Ski

Absolutely love this ski, normally was on a 174 in G3 skis in the past but decided to go 178 in the slayer and glad I did, they turn quick and are super stable and playful. They also tour very easily. LOVE them!

Me Like!

Light, fun, capable and easy skiing. Centered and "surfy" feeing in softer conditions but the camber and sidecut hold on groomers and the metal makes it stable at speed. Perfect touring ski … for me anyway.

Lots of fun and surprisingly versatile

I bought a pair last fall at 190 for a 215lbs skier and I am enjoying them a lot. After about 30 days on them I would say there are more versatile then expected. A lot of fun and floaty in the powder and I find them very agile even in the trees. They ski quite short and have made sage mellow terrain a lot of fun. Wind effect and heavy snow also ski very good, even 2" of fresh powder brings a lot more joys now. Arguably my cambered skis track nicer carving back and forth, but the slayrs make up for it everywhere else. I don't find I have to drive them hard - I imagine my weight has something to do with it.

They are shattery on pure crust, but I think for 90-95% of skiing here in the interior they're a great daily driver.

The harder they're pushed, the more they perform.

With about 50 days on Slayr's (disclosure: ambassador) in all conditions, they're my go-to big mountain ski. I love how Empire TE's ski in 80% of conditions & the Slayr covers that and 15% more. The camber adds bite in anything firm (where rocker skis feel like a shopping cart) and adds pop when loading and unloading through turns. Compared to Sendr's, they provide more feedback when pushed hard: more energy return when unweighted, and torsionally more rigid. When pushing hard on firm snow, my Sendr's tips would flutter (grip-release-grip-release..) but the Slayr's perform like a piste-oriented ski when pushed in firm, choppy, or varied snow. The width and tip rise makes them ski in deep snow as well as my 115mm full rocker Empires, which I rarely take out anymore- the Slayr is just as amazing and more. They are a big, stiff ski that smashes through crud with stability and ease, and loves to go fast or land big. They do not have the effortless turn initiation of my Empires or Seekr's, and can feel numb without enough input or edge pressure, but once you're on the gas, lean into them and hang on. The tips and tails are stiff enough to help correct landing too forward or backseat, but not painfully so. On days where fresh snow is scarce and I'm staying in bounds, I used to dust off a pair of FIS skis, but with their performance and versatility Slayrs are my #1 choice for any and all conditions now.

Liquid error: Could not find asset snippets/mbc-bundles.liquid