Mystery Picks are a great way to save on G3's tension straps.  These straps are a collection of extras we have from various custom collabs we've done over the years that we're looking to clear out from our warehouse. Simply order the size(s) you want, and we'll pick a random colour (typically red, blue, teal, or black, but could be another colour) and a random shop or brand logo. These are Final Sale and non-returnable with regards to graphic/colour. Covered by a 1-year warranty.
In some cases, straps may have a small dimple from the injection moulding process. While its noticeable when held up close, it in no way impacts performance.
Super tough and flexible, even at cold temperatures, G3 Tension Straps are for more than just holding skis together. More versatile and reliable than zip ties or duct tape, it's a good idea to always have a couple in your pack. 

Shorter sizes are great for skis and other gear. Longer sizes are useful for lashing bulky items to your pack, roof rack or bicycle.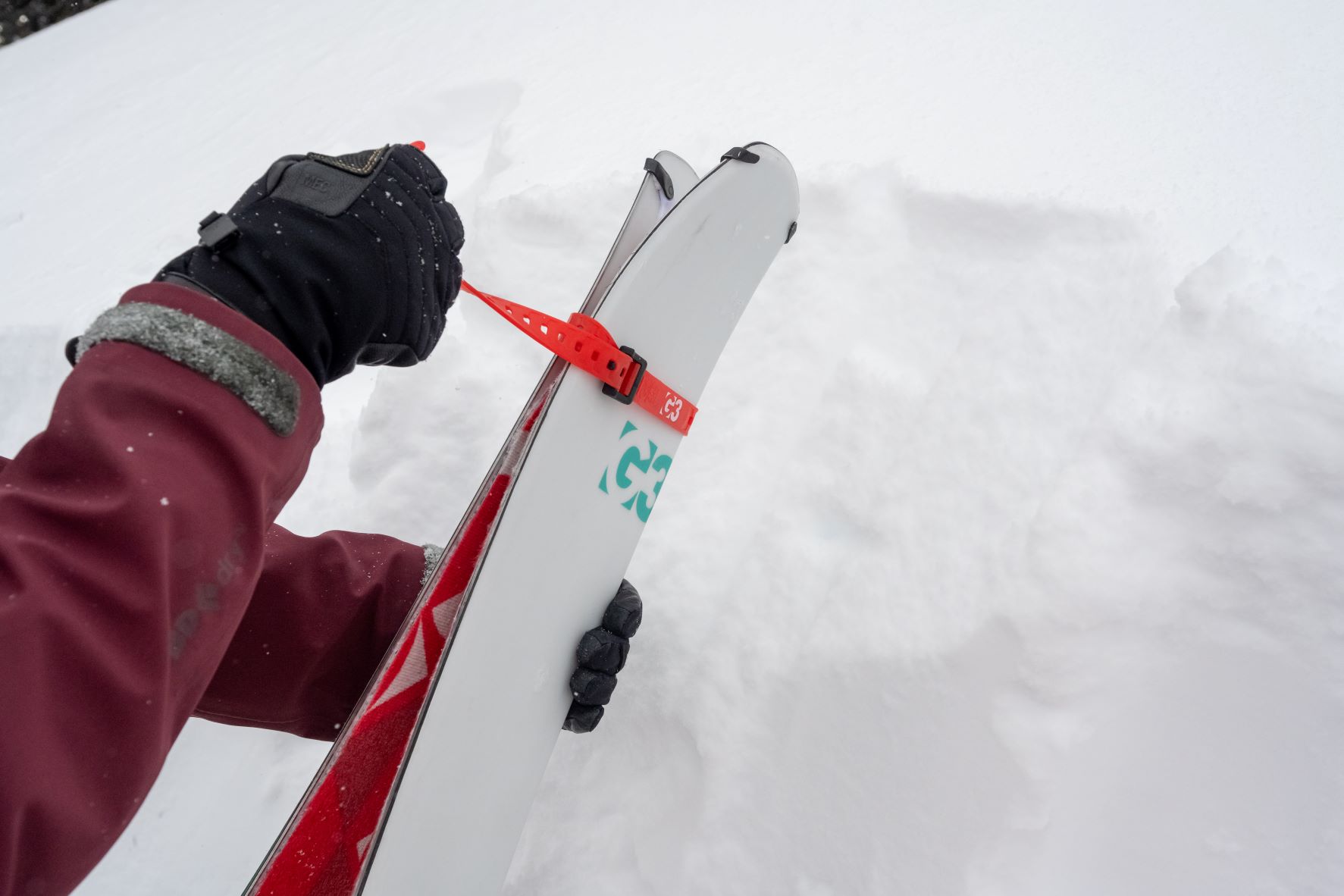 Essential for every outing
I love these things. They are perfect for bootpacking, repair, storing your gear, mountain biking, boating.. the list is endless.