ULTRALIGHT AND COMPACT SPLITBOARD CLIMBING SKINS
The splitboard skin to beat. The ideal all-purpose, go-anywher­­e skin built for cold and dry conditions. Features a mix of mohair for optimal glide and nylon for added durability. Uncompromised performance at an unrivaled weight using high performance textiles from other demanding sports applications as a backbone. The low-bulk materials matched with the minimalist tip and tail system creates a tightly packed roll that doesn't require any extra room in your pack.
The splitboard-specific components including tip connector with one fixed and one articulating hand, camming tail connector, and pre-cut straight edge combine for a secure, lightweight connection on most board shapes.
The sizing curve for the SPLITBOARD LT skins reflects real user needs and positions the most popular board lengths in the middle of a size.  Removable rip strip reduces skin-to-skin adhesion, making it easier to pull apart skins. If your glue gets contaminated on an epic traverse, you can remove the strip for extra adhesion.  
Having problems fitting the tail clip to swallow-tailed boards?  If you use a swallow-tailed board, you can try switching the left and right tail clips to grab the curved outside of your board.  
Ultralight high-performance textiles
~15% lighter than anything else in its performance class
Compact packability
Asymmetrical tip connector & innovative camming tail connector
Pre-cut straight edge
Flexible sizing with generous overlap
Removable rip strip
Trim Tool & Skin Savers included
Updated non-toxic adhesive lets you do more laps and cover more terrain
PFC-free waterproofing treatment that exceeds environmental standards
Proudly designed, tested and manufactured in BC, Canada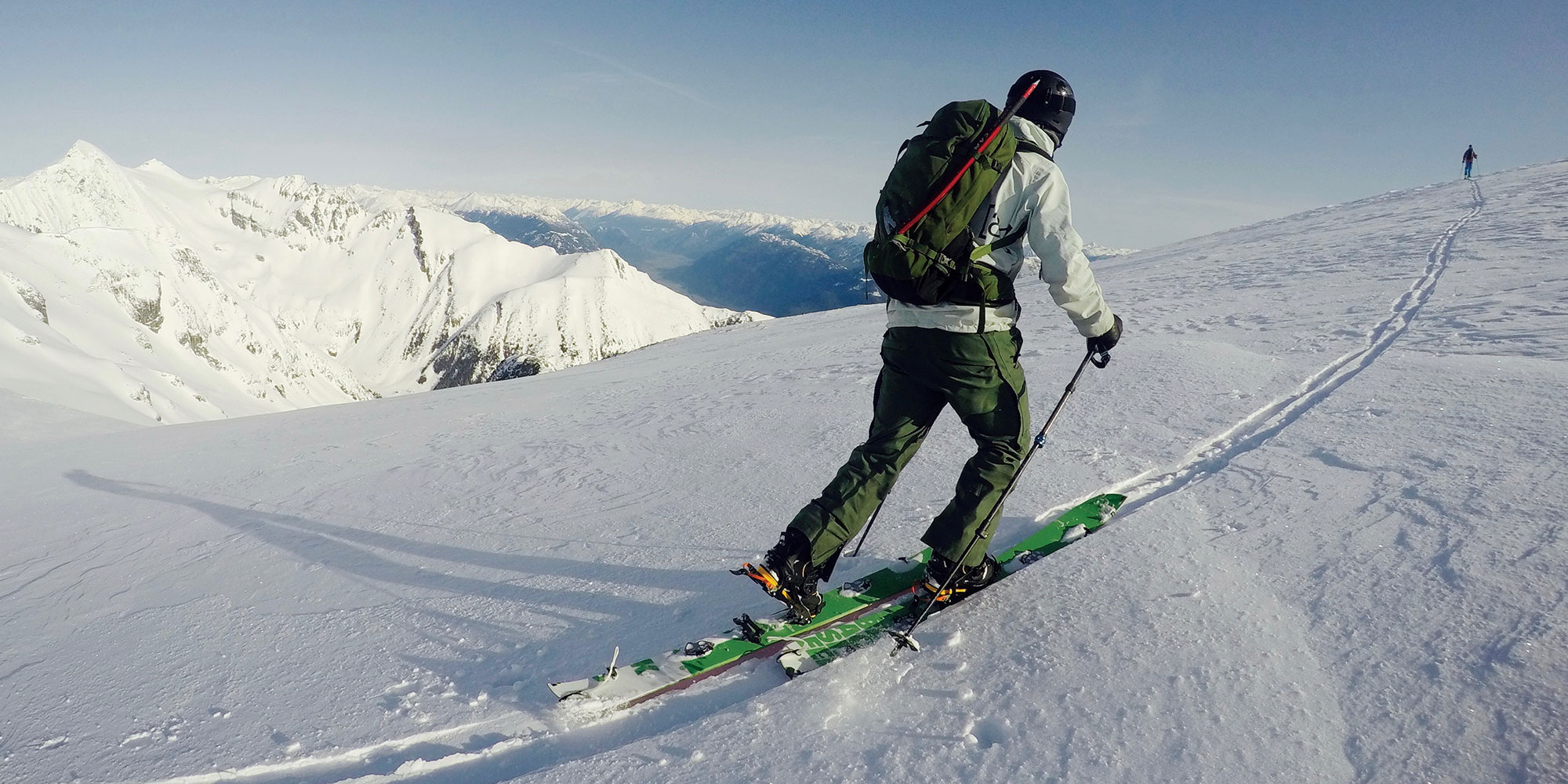 Tech Specs
Lengths:

144 - 162cm
154 - 172cm

Size:

S/M
M/L

Weight (kg):

241g
262g

Weight (lb):

8.5oz
9.2oz

Width:

140mm
SPLITBOARD LT GLIDE Climbing Skins (Past Season)
So far so good. Time will tell. If you have a swallow tail board, you can switch the clips on the bottom and it fits the baord better.
Delaminating
I got a pair last year with was warrantied because of a bad glue batch. It was then working perfectly until one of them delaminated. I hope G3 understands that it's not normal wear and tear (about 12 outings) and warranties the item even if it was bought 18 months ago. I like the skins because they are light and they have nice grip.
Hi Jean-Phillippe, thanks for your feedback. I checked your warranty claim for you and I can see that you and our Customer Experience Team were able to connect and resolve this. Thanks for your patience and happy touring.
Very disappointed
I got this last month, went out touring for the first time on them, and the very first time I took off skins after the first climb, they came apart. Basically the glue part did not come off with the skin and stuck on the base.
I sent an email 8 days ago and trying to call them everyday since for a refund or replacement but I have not had a chance to contact them, haven't heard back from them. I'm not really a guy to write a negative review like this but I thought this might be the only chance I actually get to hear from them?
guys, please get back to me ASAP I'm loosing days to go out touring! It's so frustrating.
Thanks for reaching out! We're sorry to hear you've had an issue with the glue. We've been experiencing a high number of inquiries and we're working to get back to every customer as quickly as possible. I checked on your ticket and I can see that a Customer Experience rep has now replied with next steps so that we can replace your skins with new ones.